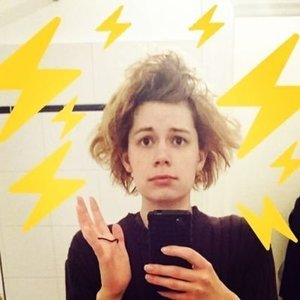 Josie Parkinson
Special guest
room-temperature mess | comedian, sorry | producer + host at SAUCE | oim tellin yoo, oim Inglish | she/her
Josie Parkinson has been a guest on 3 episodes.
October 28th, 2019 | 1 hr 30 mins

If you ever think we'll stop inviting Josie Parkinson on ask Bashar al Assad (Lion of Syria)

September 2nd, 2019 | 1 hr 17 mins

Oh man, Italy and Greece are just ballin' out and wildin' out and surprise surprise they have a very similar history of this whole fascism and authoritarian thing. Wild that.

July 29th, 2019 | 1 hr 51 mins

We attempted to talk about Boris Johnson but ho boy, we were too giddy to go out and celebrate CSD that all of that falls apart. So join us for this nonsense with world-famous local comedian Josie Parkinson!