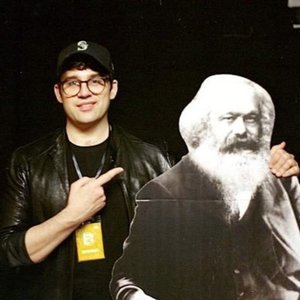 Riley Quinn
Special guest
hosts Trash Future podcast. Your number one source for news about the Glasgow Diamonds American football team
Riley Quinn has been a guest on 2 episodes.
September 21st, 2020 | 1 hr 21 mins

Welcome to Trash Späti where the future will be Späti. We have on Rob, Ciarán, Nick, Alice, Milo and Riley to talk about the finest Guys™️ that Italy has to offer.

April 6th, 2020 | 1 hr 4 mins

We have Riley on to discuss the EU fucking itself, the cabal of Austrian business leaders who've infected all of Europe with COVID-19 and Trump's attitude to Berghain. Crack open a refreshing can of Rich-secco and relax.